Top10
International
Reports
Be Happy don't let his troops rest much, I think I found him in every cluster of reports I had.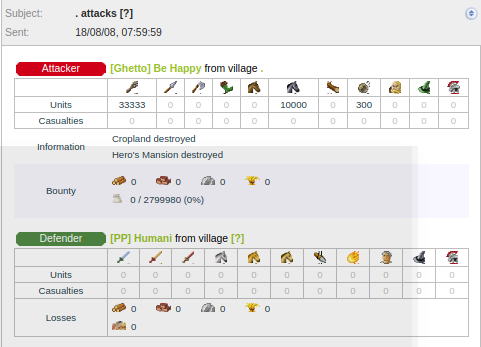 It's not surprising that I found him in the operation on Archangels too, village was zeroed and Archangels counter attack met a wall.
Another Ghetto adventure that ends with a zeroed village.
Russia
Reports
Smurf belongs to the LTHUN meta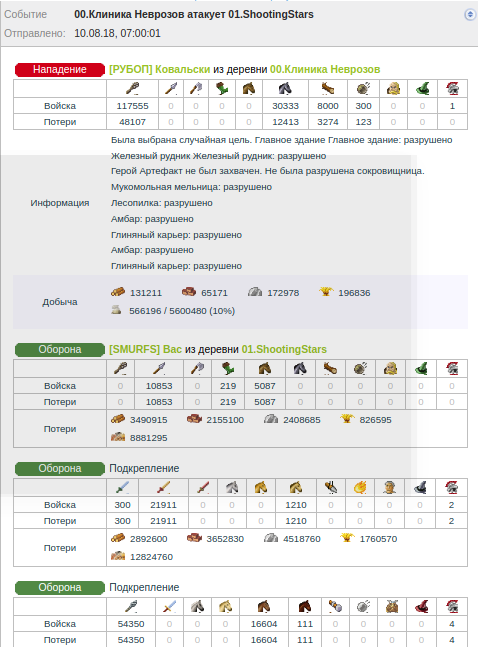 Seven minutes to get snipes in between, it's not good to miss the timing.
Germany
Reports
I was told that this guy had faked the great trainer a lot of days and finally he sent his hammer and met a wall.
A hammer hidden in an oases and a ghost hammer found it.
Turkey
I look at this and wonder what have happened with the turkey players..
Reports
France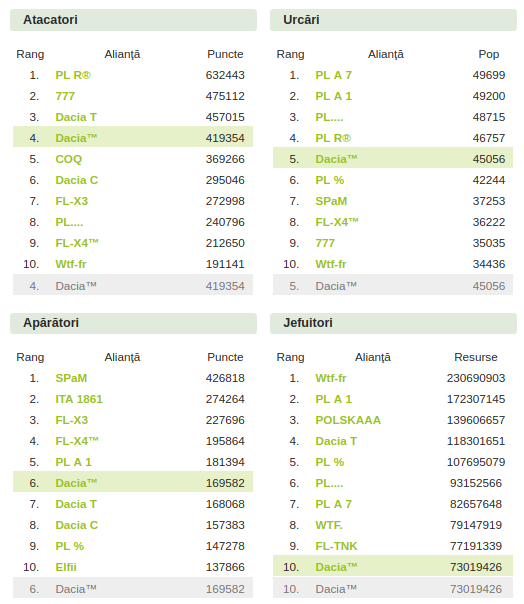 Reports
A couple of the reports..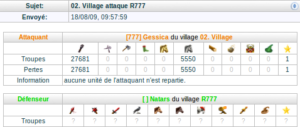 Oops..
Small fool
Snipes even small ones can do the work. Both sides using it frequently.
Arabia