14 July
The review from International will be posted tomorrow/today Saturday afternoon, it is in two parts – one for the Travian blog and one for the forum.
International
If you haven't seen the last reports between Tuomiopäiva and Bomber. it will be repeated in an interview tomorrow.
After the interview with Valkira from PP which includes two successful deffings I got one more report from her where they lost a village.
Russia
Joar from Winter amusing himself with chiefing villages.
Reports from Russia forum by Loky
Revenge from ZeusTalos
Loky follows him back home.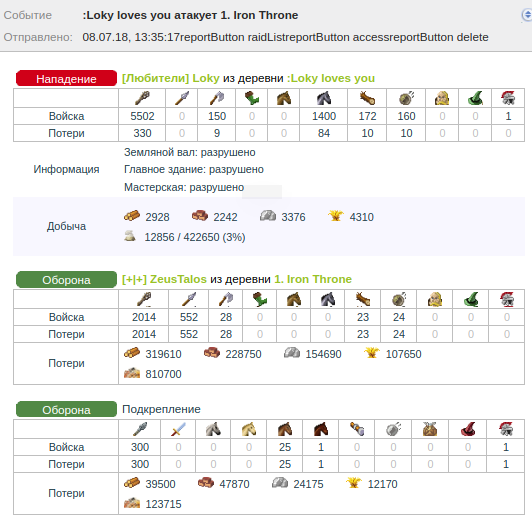 РУБОП stealing two villages from alvydelis2 LTU
First village
Second village
Germany
There was a bug last week when ally points wasn't given as they should. Troja is sad because they did't get a medal for this defense.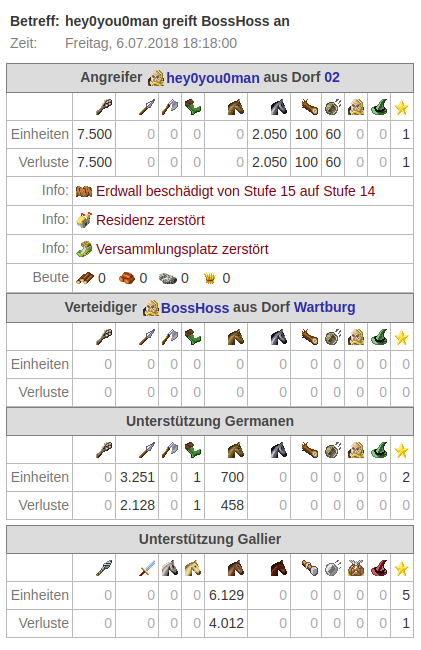 NB (China) defending with short notice.
NB attacking Dogma
NB meeting a wall at MERAK
Turkey
CS is out enjoying, 2 zeroed villages and one chiefed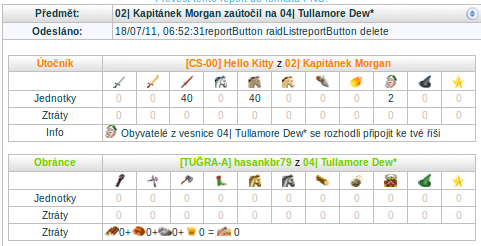 A wall for CS
France
FL meets a wall at Dacia
PL vs Dacia    Reports on FR forum
FL vs Dacia
COQ vs Dacia
Dacia vs FL